We are pleased to introduce our artists-in-residence for PAGES 2013-14.
Paper artist and collector, Jaime Bennati examines a humans' relationship with material consumption. By collecting and gathering materials that are often overlooked, she makes the viewer question our relationship to things we keep and discard daily. She creates meticulous, obsessive relief structures and installations that reference forms in nature. A large part of her work is based on processes and has begun to work on community-based projects since becoming a teaching artist in 2009. Read more…
Pamela Decker is a theatre educator, practitioner, and scholar.  Her academic interests include the interplay of cognitive studies with theatre, spectatorship, and comic performance.  Recently, she successfully defended her doctoral dissertation, "Theatrical Spectatorship in the United States and Soviet Union, 1921-1936: A Cognitive Approach to Comedy, Identity, and Nation."  While a graduate student, she taught a variety of courses in the Department of Theatre, such as Censorship and Performance, Self Images: America On Stage, and Introduction to Script Analysis.  She also participated in a number of theatre productions as a director, assistant director, dramaturg, or performer. Read more…

Inarhyme Records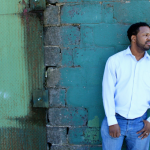 recording artist Mark Lomax is a drummer/composer/bandleader/educator who has led his own groups and has been featured as a member of the Marlon Jordan Quintet, Delfeayo Marsalis Sextet, Ellis Marsalis Quintet and Azar Lawrence Quintet. Lomax has also toured with many local and regional bands playing a wide variety of styles, from folk, blues and rock to funk, gospel, R&B and hip-hop. As a composer, he has written jazz, gospel and classical works, and his orchestral arrangements of gospel songs have been played by the Nashville Symphony Orchestra and National Symphony Orchestra, as well as the Czech National Symphony. Read more….

PAGES curator-in-residence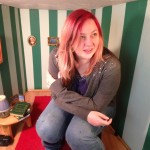 Stephanie was born in Columbus, Ohio. She attended Fort Hayes Arts and Academic High School and went on to earn a Bachelor of Fine Arts from The Ohio State University in 1997. The Columbus Dispatch deemed her work as comprising one of the best art shows of 2012, and the Columbus Alive tapped her as a Person to Watch 2012. You may have most recently read about Stephanie's artwork in Bitch magazine, a national feminist publication. Stephanie is co-founder of Creative Arts of Women (CAW), founder of Women Street Artists and owns several galleries and musuems. When she grows up, she'd like to be a crossword puzzle guru and a domestic cat herder.
PAGES creator, writer, and educator
Dionne Custer Edwards is a writer and arts educator serving K-12 students through arts partnership with artists, teachers, and the community at The Wexner Center for the Arts, where she created PAGES, an arts, literacy and writing-based program for high school students. Read more…